Notes on organising a post pandemic race
In this article we share the experience of two Sheffield based race organisers, who successfully held running events shortly after the UK Covid-19 lockdown was lifted. Catch the Train Trail Race (www.catchthetrain.co.uk) was organised by myself (the Author) and was held on 15th August 2020, and the Dig Deep Trail Weekend was organised by Jon Osborne and Laura Inglis of Rivelin Running Events (www.rivelinrunningevents.co.uk) and was held on the 29th and 30th August 2020.
We thought we'd share our experiences of the event with other race organisers.
Catch the Train Trail Race
1. Getting permissions
We were initially told by our local council, who owned most of the land we were crossing, that we would be unable to go-ahead with the race. Their reasoning was that England Athletics were not issuing race licences, and they would align their policy with that of England Athletics. However, that guidance was due to be updated at the beginning of July, so we sat tight to see what would happen. On the 17th July, with only 4 weeks until race day, England Athletics changed their advice to allow training and events but with maximum group sizes of 6. They also stipulated that events should have a Covid-19 risk assessment in place. We quickly put together a plan and risk assessment, submitted it to the council representatives, as well as the Trail Running Association, and were subsequently granted permission to go ahead with the race. A copy of our Covid-19 risk assessment can be found here
2. Race entry
To minimise physical contact with competitors and to allow us to plan the event sufficiently, entry was only available through online pre-entry, and entries closed two weeks before race day. We also limited the race to 90 competitors, instead of the originally planned 250
3. Registration and race start
In order to enable social distancing at the start, and also throughout the race, we allocated each competitor to a group of 6. We planned to set the fastest runners off first and the slowest last, so that the field would spread out further during the race, and minimising bunching of competitors overtaking each other along the course. This was important as some parts of our course would be quite busy with people out for a walk. We contacted each competitor two weeks before race and asked them to tell us what their current estimated 5k time was, and if they were planning to run with another competitor, and then organised the groups based on this.
Once we had established the groups, we specified a registration time and a start time for each group. We shared a document with the competitors detailing which group they were allocated to, what their registration time was, and what their start time was. The registration time was 10 minutes before their start time, and there was a 3 minute gap between each group. For example, Group 1 had a registration time of 9:50 and a start time of 10:00, Group 2 had a registration time of 9:53 and a start time of 10:03 and so on. We cordoned off a part of our field as a 'start area' and competitors were informed that they could not enter the start area until their registration time. The purpose of this was to spread the arrival times of competitors, and to avoid a large number of competitors gathering. Based on this approach, it took us 42 minutes to start the 90 competitors.
On arrival, competitors registered at the registration desk at their pre-specified time, were given a sanitised race timing wristband by a marshall wearing gloves, and were directed to a location in the start area that was designated for their group. We did this by laying out numbered flags in a grid. The flags were spaced out with enough space for each group to stay sufficiently apart from each other. It also meant that the starter would know where each group of runners was when it was their time to start.
When a groups start time arrived, they were called over to the start line by a marshall. Their wristbands were individually scanned by the race starter and they set off on the race individually.
4. Timing and results
Having individual starts definitely makes timing more complicated. Our system allowed us to scan competitors individually at the start and finish of the race. The system then calculated their overall race time, published them to an online results table, and then sent the competitor an email and sms with their race time and a link to the results table. This prevented competitors hanging around at the end, and bunching around a computer screen or some results sheets to view their result.
5. Marshalling
As it was so soon after the lockdown, we chose not to provide any water or feeding stations on the route. All competitors were told that they needed to be self-sufficient during the race. There were no complaints abaout this. Some of the faster runners managed without water for the 9 mile course, but most carried water with them.
There are a lot of gates on our route, especially through a section that went over Natural Trust land. Every marshall who was at a gate was provided with disposable gloves and were asked to hold the gate open for competitors, to prevent each runner having to handle the gate as this was deemed a Covid-19 risk.
6. The finish
We were lucky enough to have a large field as a finish area, so we were able to have a one way system which we set out so that competiors would move around the field to finish their race, then collect the medal, go to the toilet, have a bit of a socially distanced rest in a large field area, and then leave the area. There was a 2 and a half hour gap between the first and last finisher, so the field never had more than around 20 people in it at any one time.
Although we had warned competitors before the event that there would be no award ceremony, the timing system allowed us to spot who the winner of each category was, even with individual starts. We allowed a small window of time to ensure another competitor who started later didn't arrive with a faster overall time, before individually approaching the category winner and giving them their prize.
7. Competitor feedback
We were concerned that the event would lack the excitement of a mass start, and a large gathering at the finish. However, we received lots of positive feedback after the race and most of it mentioned that they preferred the individual start, and that they suggested we retained this for future events even if it's not needed for Covid-19.
Dig Deep Trail Weekend
We've just finished organising the Dig Deep Trail Weekend held at Whirlow Farm which comprised of 4 events from 6 to 60 miles in and around the Peak District. It's a popular event that has been running for many years now with a format that hadn't changed much and even back in March we were promoting and advertising the event as normal.
Then Coronavirus, and lockdown struck. Halting all events needed to be done, with travel restrictions, one exercise a day, and a lot of people getting sick this was no time to be thinking of large groups of people getting together and running. But slowly restrictions began to ease, sometimes reinforced in hotspots, but generally it looked as though things could slowly creep back in so we started to think about what we could do to put on an event that was as safe as possible.
Firstly the location. Outside, in the Peak District, away from large crowds getting exercise. That's as healthy as you can get in my mind. We had already changed some of the route to comply with the Peak District National Park requests, avoiding the summit of Mam Tor and the large crowds of people that came with it. We also took the decision to reduce numbers. Having initially being given a maximum of 500 across both days, we reduced this to a maximum of 50 per event, and in fact had less than 150 in total.
The weekend started off with a 30 and 60 mile event. These distances come with a great deal of solitude for the runner, each spread out along the course often running their own race so, whilst running, the chance of congregating in groups is slim already. We could do more to combat this though, and so we removed the usual mass start, replacing it with a staggered start of one runner every couple of minutes. Mandatory kit was checked by the runner emptying their bag onto a table for the marshal to inspect, with the table being sanitised after every runner. Checkpoints were thinned out, no more was the large tub of sweets waiting for each runner to dip their hand in (it's a wonder no-one was sick before when you think of it!) and only individually wrapped food was provided. Crisps, bananas, party size packets of sweets, chocolate bars, and the like. Water containers were sanitised regularly and runners were told not to wait for too long at each checkpoint, in case they should bunch up in groups.
Similarly at the finish, manned by the two organisers only, the message of social distancing was repeated. Runners were told not to bring supporters, were encouraged to leave as soon as they were finished, and if they needed a sit down, this was on a freshly wiped down chair and at a relatively safe distance from others. Instead of the large lambing barn that was used in previous years, this was a much more low-key event, having one marquee in a field, open sides to let the air flow freely through.
It might sound like a lonely way to run the event, with messages of stay apart, don't linger in one spot for too long, and don't bring supporters, but in actual fact the feedback was amazing. People were so happy to race that they didn't mind keeping a couple of metres apart, after all they had been running by themselves for almost 6 months!
We might not be back to the days of mass starts, jostling at the front for a favoured position, but it goes to show that events can still proceed with some thought behind the scenes.
Summary
Thanks to Jon and Laura from Rivelin Running Events for contributing to this article.
If you would like to know more about race entry and timing systems please contact me at chris@events360.co.uk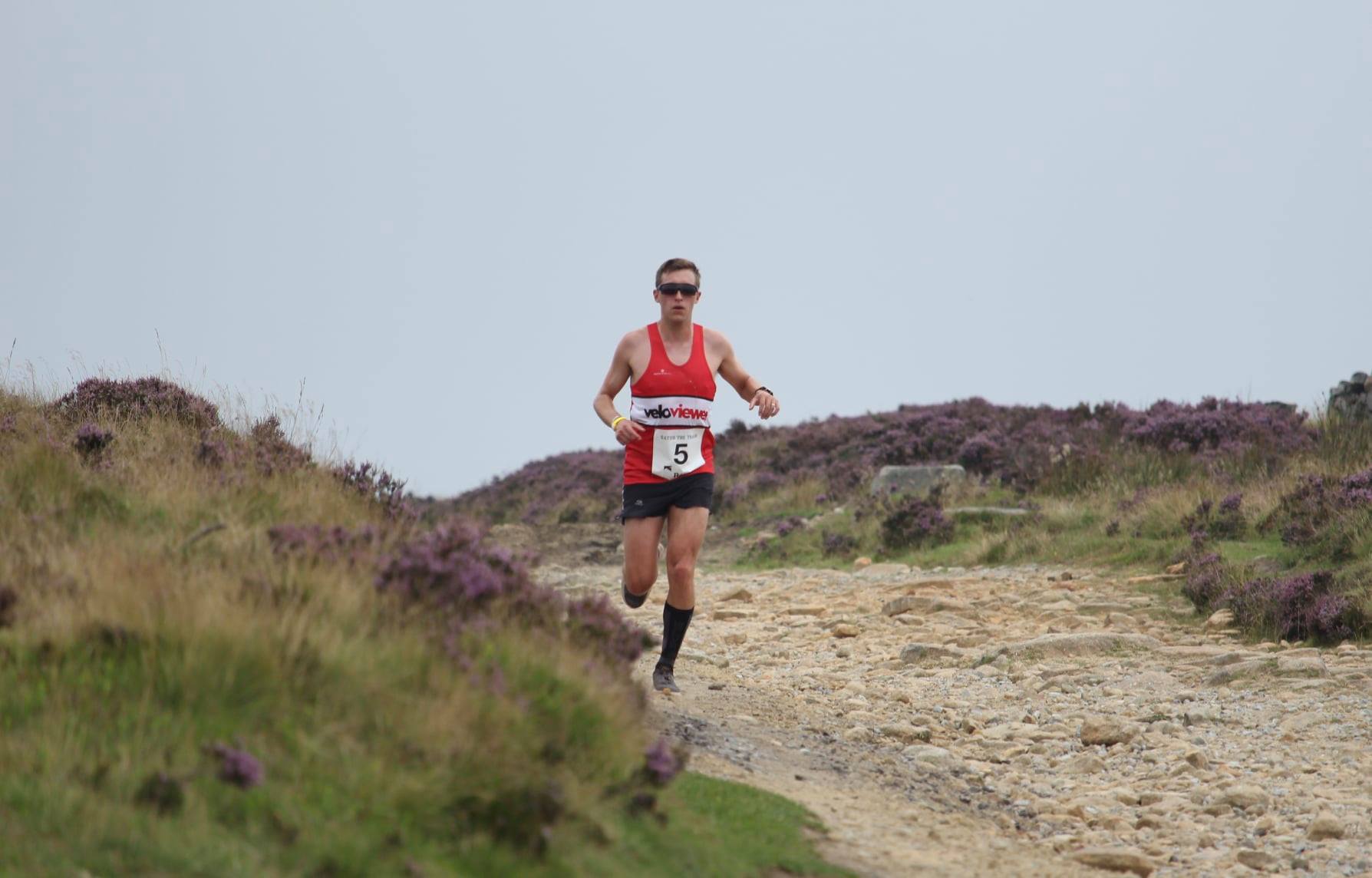 Photo from Catch the Train Trail Race 2020